Six Perfect Destinations for Women Travellers in India
India is one exceptionally attractive destination having rich culture and history. For women who are looking forward to travel all alone, it is a great option. It surely offers exciting, life changing, thrilling and rewarding experience.
Want to run away from the monotonous schedule or just need a break???
Then, it's time to let you 'GO' free. And why not try travelling solo; this would be definitely a memorable experience in itself. Neither with family nor with friends, just you and no one else around, isn't it great! Get in touch with new people, overcome your fears, relish the taste of freedom and discover yourself. Leaving behind the worries of goals, task and future, travelling all alone to India is certainly a brilliant idea. If you fear of the 'security' factor while your plan to travel across India, then here is the list of mesmerizing locations where you can wander safely;
Srinagar:
Starting from the 'heaven on earth', Kashmir- a beautiful place in the laps of nature with snow covered peaks, gorgeous valleys and lots more. When you wish to take it all alone, the highway from Leh to Srinagar is something you have been fantasizing throughout your life. Full of scenic beauty, it's loaded enough to thrill your senses. If you are a nature lover, a photo fanatics than you have so many scenic beauties here like the dal lake, the Wular Lake, the Indira Gandhi Tulip gardens, the Mughal Gardens, etc. And if you are a God lover, Srinagar is a place for you to worship also. The Hazratbal Shrine, Shankracharya Temple, Jama masjid, Dastgir Sahib are few very popular religious places in Srinagar.
Tawang Monastery:
If you have been tired from the hush rush of life and are in search of greater peacetime, there is nothing to compare with Tawang. You hardly need anyone besides you; just pack your bags and revitalize yourself in the monastery surrounded by snow-capped mountains. You will fall in love with the tranquil streams and lakes here! It is both historically and naturally endowed. The natural beauty and solitude of Gudpi and Chong-Chugmi ranges, Tawang chu River and Tawang valley are very mesmerizing. A best place to get rid of all your worries and stress.
Shimla:
Another breath-taking place from Northern India; Shimla might be a small place but it is very safe and spectacular. Hill stations are the least insecure places in India for the simple fact that they are small in size. Winning the chart is Shimla, the capital of Himachal Pradesh. Bestowed with scenic beauty and soothing and cool climate, and friendly people, this hill station is perfect for solo female travellers. A quality time can be spent here as it offers a wide range of panoramic views, eateries, accommodations and much more. Town Hall, Jakhu Temple, Gaiety Museum, Christ Church, State Museum, Kali Bari Temple, Himalayan Bird Park and Kufri are some of the popular places for you to visit.
Udaipur: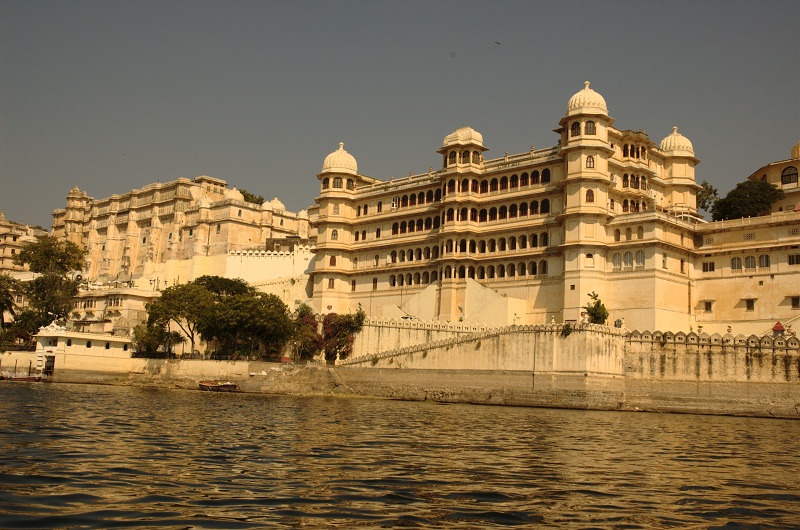 Your trip is incomplete if you miss to visit the royal state, Rajasthan. Udaipur is undoubtedly a paradise, assuring you highest safety and hospitality. This destination is a worth visiting place for those who crave for exotic architecture and lively culture. Apart from the ancient places and forts, the traditional dresses, music and dance will make you fall for the Rajasthani Culture. The world famous traditional jewellery! You cannot rescue yourself to buy few from here. The 'desi'; food here-dal, baati, churma, besan gatta will not let you forget its taste ever and you will surely love to learn it to cook at home for your family.
Sikkim: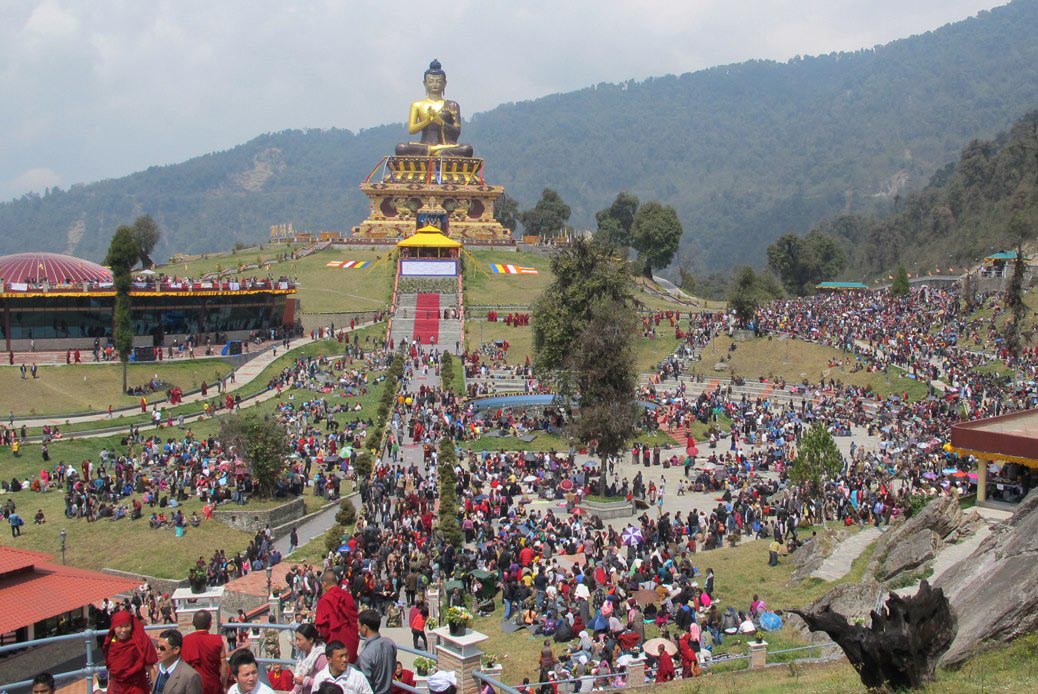 Coming to the North East, Sikkim is a place blessed with primeval beauty. Especially, for a woman traveller looking for spick-and-span grandeur in India, this stunning destination has lot to offer including sky-touching mountains, lovely rice terraces and a number of Buddhist monasteries situated in gorgeous valleys. Not to skip, the hospitality and rich tradition is another factor attracting solo women travellers. Rumtek Gompa, Samdruptse, Norbugang Park, Ganesh Tok, Khecheopalri Lake, Guru Padmasambhava Statue, Rabdentse, Pelling, Hot Water Springs are some places in Sikkim for you to lost in immecular splendor.
Mysore:
In the southern region of India, Mysore has been counted as one of the safest region for women travellers! The city is a delight for those who have a special liking towards architecture. You will find here architectural work of ancient times- the Chalukayas, Cholas and Hoysalas. Mysore is a hub of sandalwood, premium silk and incense, which means that you are going to have a gala time shopping here! Yoga and Ayurveda centres and the special flower market called Devraj Market will surely rejuvenate the beautiful ladies. …and many more to go! While the list of 'picture perfect place' is very long, the aforementioned locations are known to be safe and secure, if you are a women and travelling alone. Visiting any of these, you will surely find heart-warming welcome, pleasant smiles and helpful people!