5 'spectacular' but undervalued destinations in India!
"Do not follow where the path may lead. Go instead where there is no path and leave a trail" – Ralph Waldo Emerson
India is a land of natural beauty and cultural heritage.While you are in India to explore a mind-stirring mix of landscapes, you will find a long list of places including popular hill stations, beaches and much more. You will across a number of enthralling locations like Goa, Srinagar, Mysore and many others, which are visited greatly by travellers all across the world. Besides, in India there are several spectacular yet underrated locations that are ideal for spending time alone or with friends and family. These places are free from crowds and vender's outcry! So, along with the panoramic views you get ample time to stroll around in peace and serenity. Let's stroll around these locations together;
Pangong TSO Lake-a pristine paradise
A beautiful landscape, surrounded by snow-covered peaks at a height of about 4,350 m, a 134 km long lake, which extends from India to Tibet, Pangong Lake.Regardless of containing saline water, it freezes completely in winters. Hence, it is a perfect winter destination. Although 60% (approx.) of the lake is located in Tibet, yet the small portion in Himachal Pradesh is astounding and ideal to surpass the environment of Leh and Ladakh.
Killar-Kishtwar Highway-an electrifying route to mountains
Want to try something different and adventurous? Then get set to ride a different stretch of Killar-Kishtwar Highway. The best time to undertake this route is when monsoon are less active, i.e. around September. If you wish to experience the most exciting road trip, traveling with your fellow bikers it is perfect for you.

Lonar Crater-your wallet to nature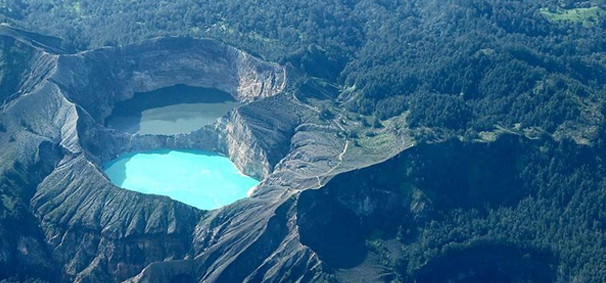 Situated on the outskirts of Loanar town is the world's third largest crater. It was first discovered in 1823 by a British officer, and said to be formed due to a meteor effect. Generously endowed in flora and fauna, it has much to shower for the nature and the wildlife enthusiasts. Another fact, which makes it so popular, is that this lake is both saline and alkaline in nature.Similar to the 'meteorite', which left a never ending impression on 'Lonar', the richness of its natural heritage leaves an enduring impression.
Auli –theheaven of skiing lovers
If you are among those, who relate Snow-Peak Mountains to northern states of India like Himachal, Jammu and Kashmir, then this is surely something new for you. Situated in Uttarakhand, it offers an enthralling skiing destination, giving a tough competition to popular Manali and Shimla. Auli is located at an elevation of 2500 to 3050 meters above the sea level and proffers enormous opportunities for adventure sports like skiing and thrilling water sports.

Tarkarli -flow with waves
"Smell the sea, and feel the sky let your soul & spirit fly…" ― Van Morrison

While you are at Tarkali beach, you can touch, see and feel the essence of peace and love. Having the finest white sand beach, it differs from Goa in terms of crowd. It is not over populated, so you can have some romantic and peaceful moments here. There is a lot to enjoy here, from Karli backwaters to the turquoise blue sea; it appears to be picturesque destination!