Our Services
Cars for Local Use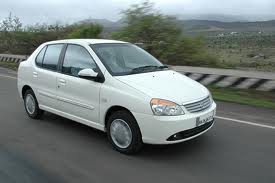 Tata Indigo
Toyata Innova
Maruti Dzire
Tourists are generally on high search in getting a suitable and reliable car/cab at a new place for visiting their pre-planned destinations during tour. They keep them tensed and with bit disturbed till they get a comfortable, reliable tax service provider of their choice. At this confluence of mind set, we stand beside them and ensure best car/cab rental service to all categories of tourist irrespective of their status and creed. Our sophisticated cabs are available on rent at affordable and budget-matched prices together with best service in Chandigarh, Delhi, Mohali, Amristsar, Ambala etc. Our modern vehicle fleet is a strong group of branded cars like sedans, Toyota Innova , Hatchbacks Ford Ecosport, Ford Fiesta Laura, Skoda Octavia Esteem, , Honda City , Tata Indigo , Hyundai Accent , Maruti Esteem, Tata Indica , Toyota Innova Chevrolet Tavera, Scorpio, Toyota Qualis together with Tata Winger ,Tempo Traveler with AC and awesome Interior for both local and outstation tours.
To provide more facilities to our valued tourist customers, we have metered and air-conditioned cabs to the tourists and people of Mohali and Chandigarh. The "Tri-city" tour i.e Chandigarh, Mohali and Panchkula is undertaken by us on the basis of point-to-point travel at a reasonable price including pick-ups and drops to the Railways and Airport Station and ISBT, New Delhi. Our Mega Cabs are well equipped to accommodate tourist comfortable. We have no hesitation to confess that our drivers are fully dedicated and amicable in service with our value customers and they are down-to-earth in service segment.
Cars for Out of Station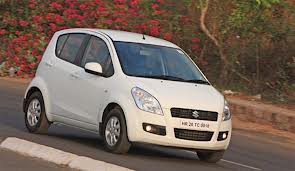 Maruti Swift
Toyata Etios
Toyata Innova
Factually for Tourists, a travel can't be limited to a city only rather they love to cover multiple destinations apart from local destination. We are stationed at Chandigarh, the beautiful capital city of duel states Punjab and Haryana together with a status of being union territory of India. Once tourists land in this city, they plan multiple choices of venturing tourist places as this city is linked to popular and important places nearby. As such the demand of cars/cabs is soaring to its highest level and we are truly pioneer in rendering the best car/cab service provider to outstation or nearby places to intending tourists. Just on a phone call, our cab arrives at your Hotel's doorstep soonest. We strong say a quick, reliable and safe service to all tourists regardless to its class and creed. Pre-approved rates or metered cabs are available for tour to outstation destinations enjoying our taxi modeled with air conditioners and GPRS and GPS technology-supported devices that aim to provide the utmost comfort and pleasure while on travel towards your dreamed destination.
As an experienced car service provider, we always suggest to avail the fantastic comfort with sedans, Ford Fiesta Laura, Skoda Octavia Esteem, , Honda City , Tata Indigo , Hyundai Accent , Maruti Esteem, Toyota Innova Chevrolet Tavera, Scorpio, Toyota Qualis while planning for outstation trip.
For outstation tour, we take special care in keeping our vehicle hygienically clean and aim to provide courteous Driver having full knowledge of road schedule to and fro. We charge the most economical rate with transparent billing process
Cars for Airport/Railway Station/Hotel Transfer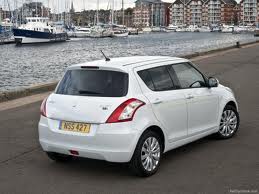 Maruti Swift
Toyata Etios
Toyata Innova
Tourists and people get entry to a place via an entry-gate commercially named as station classed as Airport, Railway or Bus terminal as the case may be. We value an Airport as an important and crucial place for all those who are planning to travel being the major gateways. We are proud to express our expertise in rendering Airport/Railway station Transfers service engaging our devoted staffs 24×7 assignment targeting to develop the best custom-designed travel packages attending various types of customer's needs.
In case, it gets impossible to book your hotel or accommodation for any reason, we, as prudent Airport/Railway station Transfers, can also assist to get you in good and budget-matched hotel. Even for mid-night airport / Railways station transfer, we ensure the best security and safety to make our valued customers tensed free. Most of our night bound transfer cabs/taxis are radio-cab to provide the best hassle free service. Tourist with family members are 100% saved with our committed service. We undertake drop-out and pick-up service at any hour of arrival with an prior call to our office.
Tourists are happy with our offered rate and we are the country's largest Radio taxi service provider operating from Chandigarh / Delhi. Our drivers are constantly ready to service for Chandigarh Railway station, Airport together with Delhi Airport, Gurgaon, and other railway station like haziabad, Greater Noida, Shimla, Amritsar etc. In case of any conveyance to move to and fro the airport ad railway stations, just make a call any time you plan to leave or come to.
Cars for Weddings
Just Married
Wedding Car
Eventually, every car/taxi rental service provider strives to attain the supreme satisfaction by offering the best service to customers and ensure a stress-free car rental experience from its city of operation. Need of Car hiring from Cab/taxi rental service provider is as essential as ringing the bride in wedding ceremony. Couple cannot even dream of celebrating their wedding ceremony with car. As we know it is a ceremony and linked rituals by which two human souls vow to spend their lives together. Though it is basically a celebration of love and partnership, a wedding may also have legal as well as religious significance. Whatever could be the situation, celebration cannot be completed by using car as a carrying vehicle for the couple.
At Celebration, Wedding Cars need to be selected from specially selected range of either classic or vintage wedding cars. We, at Chandigrah , are prudent and technically expert to arrange tailor-made vehicle to suit your requirements to ensure your day to an unforgettable and special day.Especially for wedding celebration, we do arrange luxurious and eye-catching cars like sedans, Hyundai Accent. Limousine, Hatchbacks Ford Ecosport, Skoda Octavia Esteem, Ford Fiesta Laura, with AC and awesome flower decoration for both in-city and outstation places. We aim to make your special day an awesome celebration making your guests spell-bound.
We emphasize on car quality and its decoration in order to class the social and financial status of the couple so that they can stand with personalities, values, characters, and morals with an economical package.
Cars for Corporates
"Corporate" is a very sensitive segment where professional status and dignity predominantly play as the most pivotal issue as a silence-watcher. It is needless to express those officials of corporate move frequently for business issue and it is beyond question to them to travel in a car only but by a car of status carrying the dignity of the company which is being represented by the man concerned. It shields the commercial value of the corporate. Hence, car for Corporate has got a special ethical value while hiring.
We understand and value the essence of such grading and take un-parallel efforts to provide classic car to dignitaries of a corporate. We organize elegant cars/cabs to glorify your conferences & meetings to great success. Along with providing car, corporate player can also enjoy our proper service in handling of delegate's arrival & departure to either Airport or Railway Station. In arranging leisure-cum-business holiday trips, either prior to or after the conference, for corporate delegates, we are professionally well equipped to arrange such tour with comfort and luxury making your delegates delighted.
Professionally, we organize car hiring service in Chandigarh covering luxury car hire services, economic car hire services, business/corporate car hire services, and cab hire services at affordable price especially designed for corporate. With our team of highly experienced and qualified cab drivers, we take you and your delegates to destination without any hassle. Our name stand for convenient, fast, and hassle-free car hire services. Corporate are free to choose their cars from our fleet of Ford, Mitsubishi, Toyota, Honda and Skoda.
Cars for Families
Tempo Traveller
The tour with the members of the family demands extra security and lively comfort and tourists with family members are keenly interested on this two aspects. With our long experiences in tour-cum-transportation segment, we can truly understand the need of tourist with family members and are very ease to provide the best comfortable cab/taxi for a soothing journey keeping all members of the group delighted especially the crazy kids. We guide our customers Shimla and Manali are the most targeted visiting destinations from Chandigarh. It is of 5 nights and 6 days trip by road to cover a fun package and our vehicles are best suited for making the fun trip fantabulous. Tourist may for other choice to enjoy their trip with our top class car/cab with dedicated driver. We professionally ensure a hassle-free drive throughout Punjab, J&K, Delhi, and Himachal state by our all India permit vehicles. With our consistent level of providing best taxi rental service, we are master in facilitating service in Chandigarh and its surroundings.
Especially for family service, we always prefer branded cars like sedans, Toyota Innova , Honda City, Ford Fiesta Laura ,Hatchbacks Ford Ecosport, Skoda Octavia Esteem,Tata Indigo , Maruti Esteem ,Hyundai Accent , Tata Indica , Toyota Innova Chevrolet Tavera, Scorpio, Toyota Qualis together with Tata Winger ,Tempo Traveler with AC and awesome Interior facilities for both local and outstation tours.The running mileage is calculated by using tamper proof- electronic fare meters deleting any scope of having any hidden costs or overcharging. The Charge covers only from your pick up point to your drop point.
Holiday Packages
Manali Packages
We have Manali packages from Chandigarh offering the best facilities to tourists. In case, our pre-planned packages are not suited to your budget, you have full liberty to ask us for making a customized "tailor-made" package as per your requirements only. It is a 3 night / 4 days by our luxurious cars. Travel to Manali by road is around 250 kilometers away and takes around nine hours to cover.
Other packages are from Chandigarh to Shimla : We make the tour start either from Chandigarh Airport or Kalka railways station and our dedicated cab drivers at your service to make go your visit to Shimla. In the evening, reaching Shimla and stay in the Hotel overnight.
We have a special tour package from Delhi-chandigrah-Manali-shimla-Delhi where cab takes 5 hrs covering around 260kms from Delhi to Chandigarh, 8 hrs covering around 320 kms from Chandigarh to Manali, 8 hrs covering around 289 kms from Manali to Shimla and back to Delhi from Shimla by a 8 hrs drive covering 360 kms . We engage new cabs/Taxi from Honda City, Ford Fiesta Laura, Esteem,Tata Indigo , Maruti Esteem ,Hyundai Accent , Tata Indica , Toyota Innova ,Chevrolet Tavera, Scorpio, Toyota Qualis with AC.
Pilgrimage Tours
Mata Vaishno Devi Tour
Travel in style with holymission is the prime target of tourists or tourist group as a whole for Pilgrimage Tours. They basically intend to have a hassle free service from the taxi/cab rental service provider. Our station Chandigarh is in mid point to cover Golden Temple, Amritsar, Vaisno Devi, J&M, & other religious sport of Himachal Pradesh and tourist avails this geographical position enormously. We are conscious over the situation and expert in handling such sentimental aspect of tourist and take care of your travel schedule and time to make your pilgrimage tour ever delightful and pious. Pilgrim centers are often in hills or some distant places with tedious travel journey. This necessitates the good conditioned cars/vehicles to undertake such rough and tuff travel. Of course, there are some exceptions too.
We are confident on our fleet of cars and we suggest good cars for pilgrimage purpose at reasonable rental rates starting from stylish luxurious cars to the all-purpose cars. We prefer to suggest seven to ten seater air-conditioned Tempo travelers or suitable Vans, as per size of your team and also larger coaches with a capacity of 18 to 35 people together in a group. We provide multi-lingual professional and qualified drivers with company's uniform who are able to communicate and explain in detail – the history, culture and the religious value of the temple or spot. We whole heatedly offer new cabs/Taxi from our modern fleet of cars/cabs such as Honda City, Tata Indica Ford Fiesta Laura, Toyota Qualis, Esteem, Tata Indigo, Maruti Esteem, Hyundai Accent, Toyota Innova, Chevrolet Tavera, Scorpio with AC facility.